Basic indoor climbing course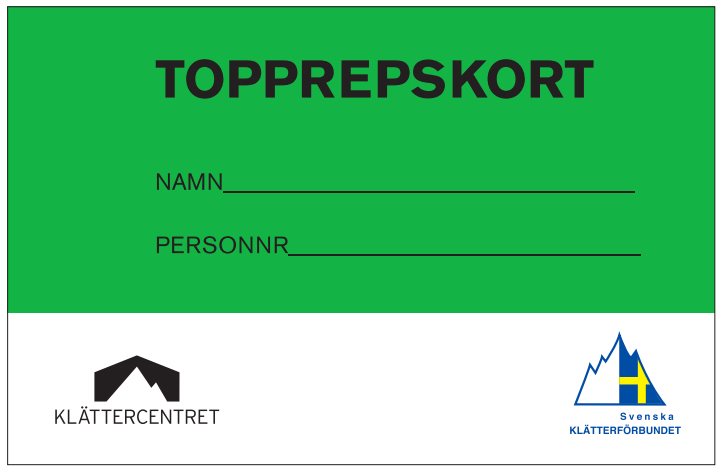 Kursinformation
PREREQUISITES
You need to be at least 15 year old.
DURATION
3 occasions á 2 h
PRICE
1295 kr/person, or 1180 kr/person if you between 15-18 years old.
EQUIPMENT
All equipment is included in the course
Our basic indoor climbing course (Grundkurs) is a course which covers the essentials and gives you the knowledge to start climbing in a secure and efficient manner. In a small group of 4-12 participants you'll learn the basics about gear requirements and the necessary belaying techniques used with climbing. The course is divided into three parts with a green card examination at the end and certificate upon completion.
We recommend all our customers to belay with an assisted locking brake, therefore you will learn to belay with the assisted locking brake GriGri.
Part 1
During the first part of the course you'll learn the basics in safety, including how to use the climbing equipment, belay technique and partner check. This is combined with practical exercises where you'll also get the chance to climb.
Part 2
During the second part of the course we'll repeat what was taught in part one, to soak up the knowledge and gain a better understanding. You'll learn some more about climbing equipment and also what we call the art of falling and how to belay a climber that is falling.
Part 3
During part three you will undergo the exam for the green card. The exam consists of a short written test followed by a practical test where you share your ability and understanding of what you have learnt to your instructor. Passing the exam entitles you to a green card, which is the license that is mandatory for belaying at Klättercentret and also for all other certified climbing gyms in Sweden. You will also receive a certificate and compendium including useful and important information to take home with you.
Booking
To book a course, start by checking out our schedule and look for the green slots called GK klättring del 1 / del 2 / del 3. That's the different parts of the course. All courses can be provided in English. When you know which dates and times you want to participate in, please give us a call on +46(0)8-7300093, or e-mail us at akalla@klattercentret.se, solna@klattercentret.se or telefonplan@klattercentret.se, depending on which location you want to take the course.
If canceled later than 24 hours before course start you will be charged the full amount.
Important: It's really important that you arrive in time for the course. If you arrive late you might be denied the possibility to participate.