Safe roped climbing – Klättercentrets rules for roped climbing
Climbing can be dangerous and insufficient knowledge about safety and rules is a risk for you and other climbers. That's why it's so important that you have the right training and qualification.
To belay someone at Klättercentret you need the national climbing licenses. For top rope belaying the green license is sufficient. For lead climbing and belaying the red license is needed.
Read more about the licenses, and how you can get one, on the english main page.
Below are the rules for top rope and lead climbing at Klättercentret. Please read the rules thoroughly. And remember, if you have any questions, just give us a call at 08-730 00 93. Or send a mail to info@klattercentret.se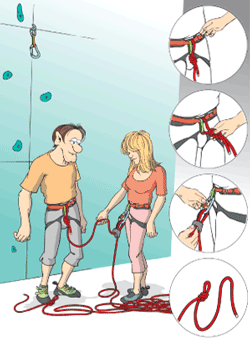 Partner check before you climb
Check the:
Harness and its buckles
The double figure eight and the attachment points
The locking carabiner and the belay device
The stop-knot and the rope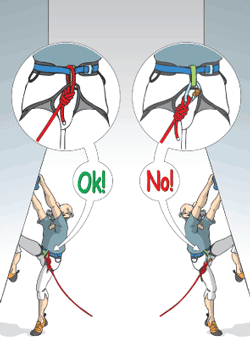 Tie in to the harness
Tie in correctly, on the correct attachment points, directly in the harness
Do not connect with a carabiner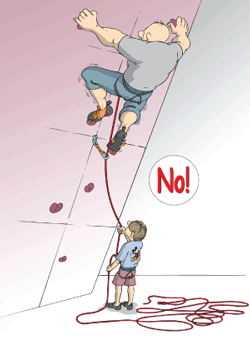 Think before letting your kids belay you
Lesser ability to concentrate
Weaker in the hands
Notice the weight difference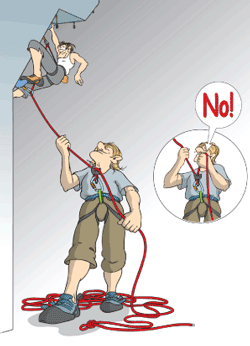 Correct use of the gear
Use the gear the way the manufacture recommends
Always one hand on the breaking end of the rope
Think about the weight difference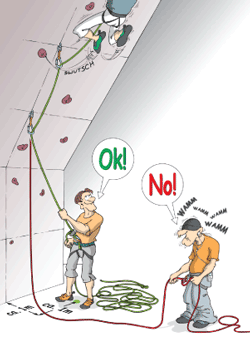 Pay attention when belaying
No slack in the rope
Belay close to the wall
Look at your climber when belaying
Do not sit down when belaying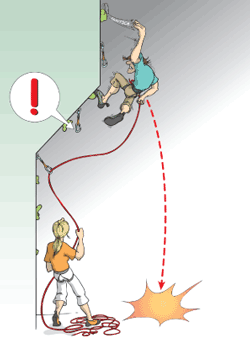 Clip all the quickdraws
Fall can happen anytime
Holds can spin or brake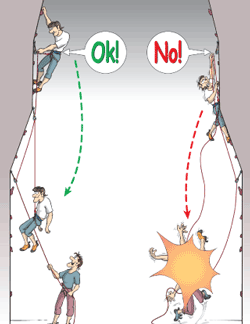 Clip in the correct position
Clip from a stable position
Clip, if possible, in waist height
The risk for falling to the ground is palpable up to the fifth clip.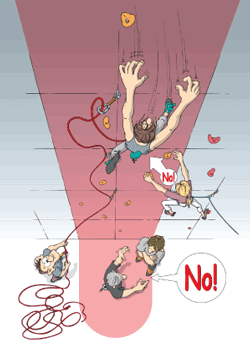 The falling zone needs to be clear
Both on the wall and the ground
Think about the risk of pendulum
The fall absorbing floor should be clean from objects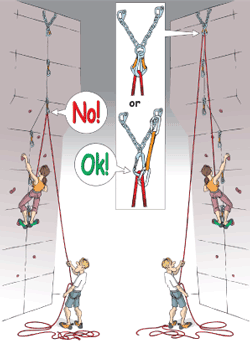 Top rope in double carabiners
Two, from each other independent, anchor points.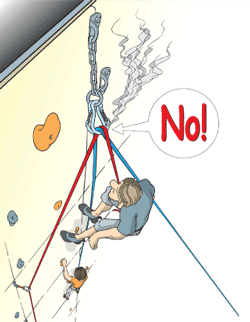 Never rope over rope
Never put two ropes in the same carabiner.
If there's a separate locking carabiner next to the top rope anchor, use it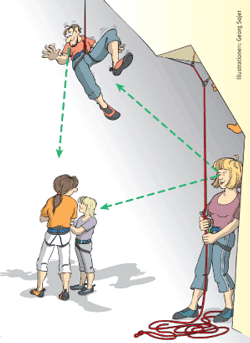 Descend carefully
Keep the communication going between the climber and the belayer
Descent slow and smooth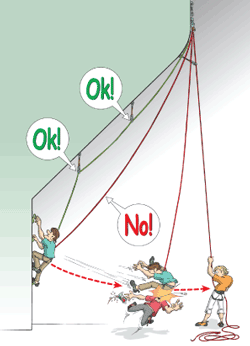 The risk of pendulum
Top rope on steep, overhanging, walls can only be climbed with pre-clipped clips.