Safe Bouldering – Klättercentrets rules for Bouldering
Even though bouldering is performed relatively close to the ground, there still are some risks involved when doing it. Please read these rules to understand the importance of bouldering safety.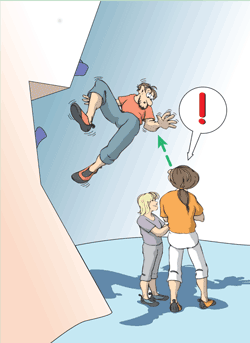 Pay attention
Look up (and around) when you walk in the bouldering area. Make sure that nobody that climbs can fall on you.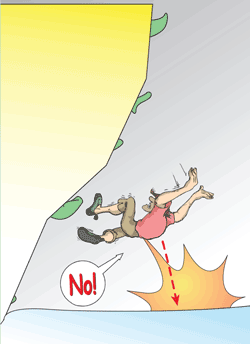 Land on your feets
Don't jump to holds on chance if your high up.
Always think about what could happen if you fall.
Holds can spin!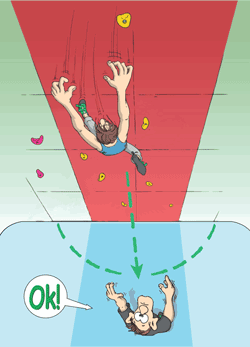 Climbers has precedence
Climbers on the wall always har precedence.
Look to see where other climbers problems end before you start climbing, to make sure that you don't crash or climb in the falling area.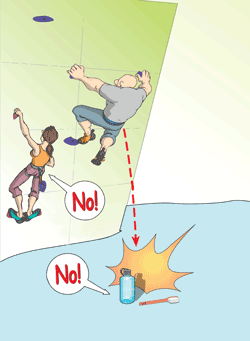 Keep the landing area clean
Make sure that no gear or objects are kept on the mats. They can hurt you really bad when falling or landing.
No harnesses or belay devices.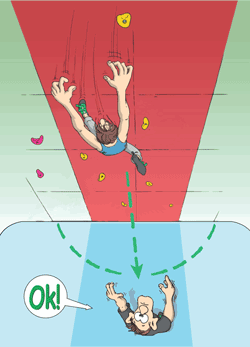 Spotting helps
Make sure that someone spots you while climbing. Helping you with your landing and giving you support so you don't tumble backwards.
To give this kind of support from the ground is called "spotting" or to "spot someone".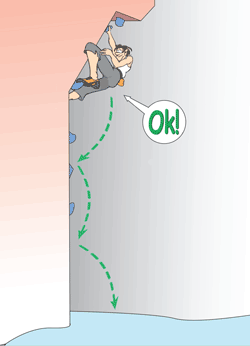 Climb down
Climb down as far as possible to minimize the load and weight on your back and knees.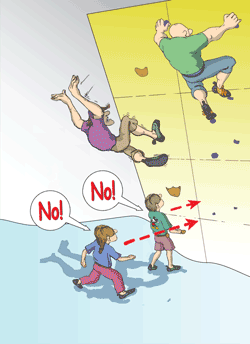 No children
The bouldering area is not a playground for kids. All persons under the age of 12 needs to follow special rules.